Amilan Milky Peeling Jell
packed in 100g pump-up container
Natural Milk Whey nourishing and moisturizing your skin

Amilan Milky Peeling Jell is to exfoliate dead skin cells and cleans pores of your skin, resulting in youthful and dullness-free skin texture without freckles.
It also works to speed up metabolism of your skin to regain finer skin condition.

Amilan Milky Peeling Jell utilizes natural ingredient - "milk whey"obtained by fermentation of milk. Therefore, it retains moisture to the skin and leaves it soft and smooth, whereas other conservative peeling jells contain some chemical peeling ingredients to melt down and remove even moisture barriers to protect the skin.

After using Amilan Milky Peeling Jell, you feel that your skin lotion and refresher penetrate skin deeper and deeper, and you surely feel very comfortable with your skin condition.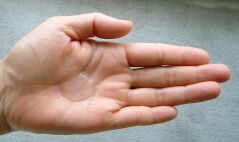 Amilan Skin Care Peeling Jell on the palm



Features of Amilan Milky Peeling Jell

1.Amilan Milky Peeling Jell extends on the skin softly and moothly, and makes dead skin cells into bits of eraser grit by light massages. No strong massages needed.

It cleans up dead skin cells and stains accumulated in the pores of the skin, thereby,
creamy skin springs up.

2. Amilan's Active ingredient Milk Whey (â┐hydroxylic acid) softens dead skin cells, and soya peptide fermentation makes skin cells function normally.

3. By deleting dead skin cells, skin lotion and liquid refresher you use daily can be deeply infiltrated. into the skin.

4. Unlike any other peeling agents, Amilan Milky Peeling Jell consists of all the friendly-to-the-skin ingredients.

5. Amilan Milky Peeling Jell

prevents spots and freckles due to sunburn

, and give birth to fine and healthy skin.



How to Use:

1. After washing face (or body), wipe off moisture well by towel.
2. Take a proper amount of jell on the palm and extend it by light massaging on the face or other part of the body. Then, dead skin cells come out on the skin.
3. In order to take off all these chunk cells, wash them off in cold or lukewarm water.
4. After wiping of by a towel, apply your regular face lotion or moisture jell.



Theoretical Principle:

Amilan Milky Peeling Jell reacts to the stains (=protein and amino acids) detached from the skin, with swelling polymer fibers separating out, entwining the stains.
These fibers adsorbs physical stains.



Ingredients for Amilan Milky Peeling Jell:

Water (mild acidic natural water, base)
Glycerin (moisture retention)
Copolymer(Acrylic acid/acrylic acid alkyl (C10-30) ) (viscosity improver)
Rice bran/Soya peptide fermented (moisture retention)
Milk whey (Softener of the skin, skin turn-over improver)
Stearyl trimonium bromido (Softener of the skin, antistatic function)
Dicoco dimonium chloride (Softener of the skin, antistatic function)
Lactic acid (pH adjuster)
Ethanol(starch fermentation, disinfect, adstriction)
Isopropanol(dissolved ingredient)

Local suggested retail price: JPY6,800 (100g net)